How Times Have Changed #2
Eating On The Way To The Track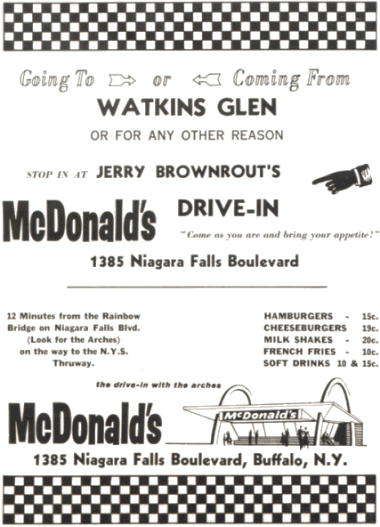 While this might not be directly related related to racing, I found it interesting any way. This ad is from 1961. Check out the prices!

Jerry Brownrout appears to be the owner of this particular McDonald's. He was also raced a Corvette in club racing in the early 1960's.

This McDonald's still exists at the same location in 2003.