Shannonville Raceway
Shannonville, ON
Status
Closed
Years in Operation:
1979-1984
Name History:Track Configurations:
1/3 mile dirt oval
Ghost Track Photos
This is how Shannonville Raceway looked in April, 2005. In the photos below, the green and white buildings are from the road course, located next door and under different ownership.

It has been used recently (around 1999-2000) for flat track motorcycle training. It didn't look recently used when I was there in 2003. Since that visit the track has been used by the Bayside Trail Blazers for flat track motorcycle racing and looks well maintained from the satellite photos.

The grandstands are gone but the front fence and wall were still there. All the light poles and lights were still standing. The concession stand, complete with "Shannonville Raceway" sign, was also still there. The parking lot has been turned into a moto-cross track. The pits were either in the infield, or more likely, off turn 3-4.
Click an image - photos will appear in a new window
A Lap Around Shannonville Raceway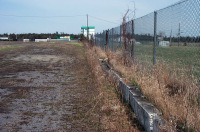 On the front straight, roughly at the start/finish line. The green and white structures in the distance are at the Shannonville road course.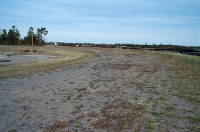 Entering corner 1.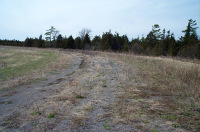 Coming out of corner 2.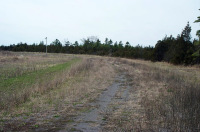 Going down the back straight, coming up on corner 3.
Entering corner 3.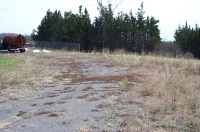 Going into corner 4.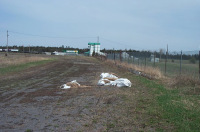 Coming out of corner 4, looking down the front straight.
Other Photos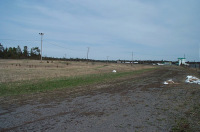 A general view of the track. The light poles were still there.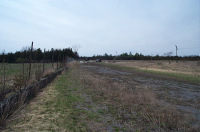 On the front straight, looking back down toward corner 4.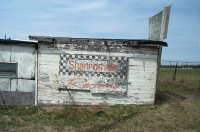 This appears to be the concession stand.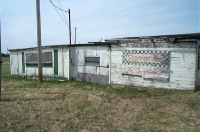 More of the concession stand.